Pineapple Cheese Cake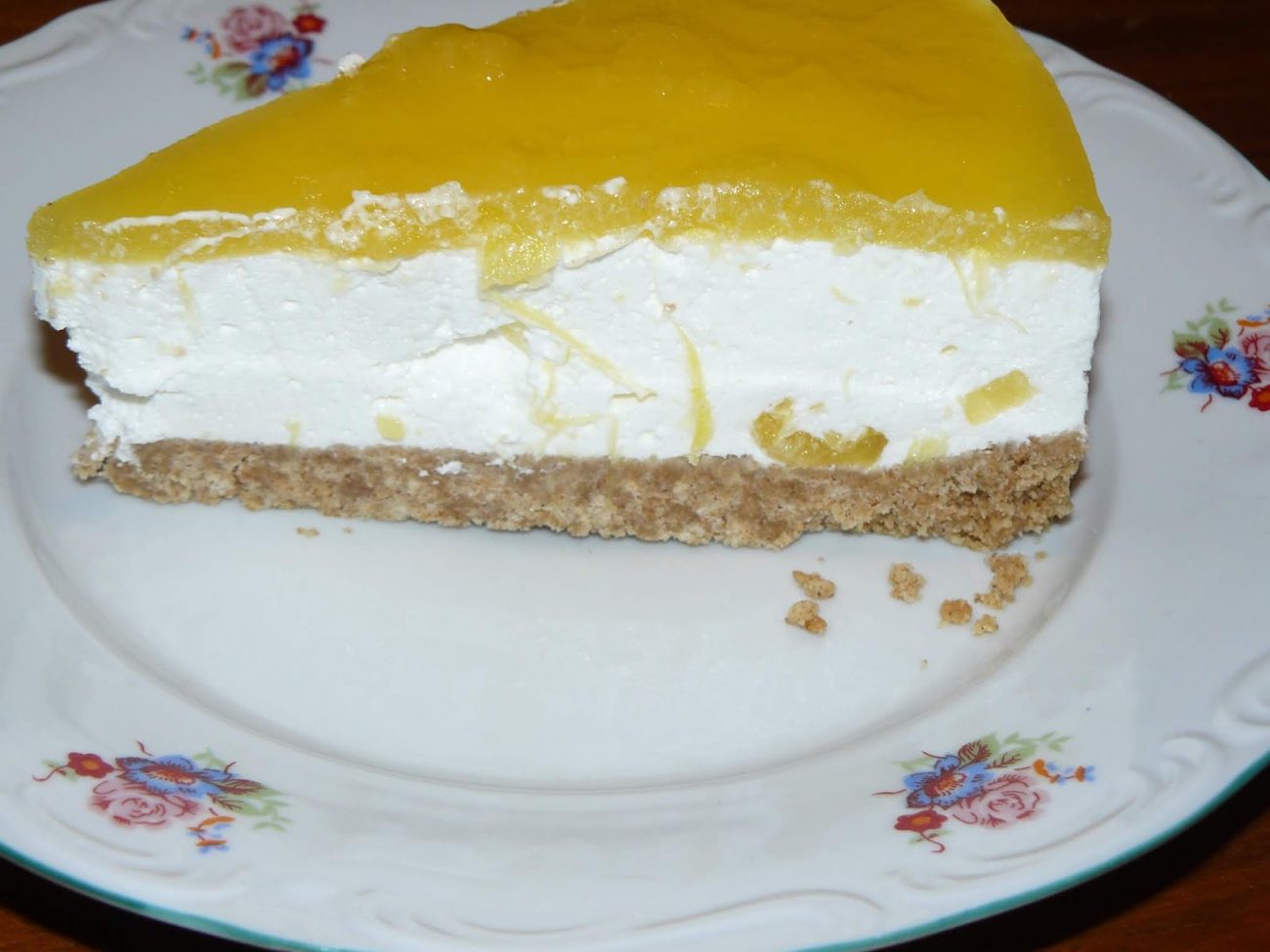 Ingredients
Pineapple 1 tin (chopped)
Cheese cream 1 tin
Olpers Cream 1 packet
Gelatin powder 4 tbsp
Sugar 1 cup
Pineapple essence ½ tsp
Pineapple jelly 1 packet
Biscuits 1 packet (crushed)
Butter 100 gm

Cooking Directions

 

In a bowl melt the butter and mix it with the crushed biscuits.

Now grease the cake mould and put the biscuit and butter mixture into it.

Refrigerate for 10 minutes.

In another bowl beat together the cream cheese, cream, pineapple essence, sugar and pineapple jelly.

Now add 2tbsp of gelatin powder in the pineapple juice and heat it. Allow it to cool.

Add 2tbsp of gelatin into the cream cheese mixture and beat again.

Add the pineapple chunks into it and pour the mixture into the mould.

Refrigerate for 2 hours.

After the mixture in the mould sets top it with pineapple chunks and pineapple juice.

Refrigerate again for 10 minutes.
(Visited 5,031 times, 1 visits today)



Disclaimer: We do not allow users to post content which is copyright and We take strict actions against the users who post infringement content on our website.Although we do not host any content, users post embed videos from youtube, facebook, Dailymotion and Vimeo and are moderated before posting but we still take strict action against the copyright videos posted.If you are an official representative of any company whose videos are posted illegally on our website or you think some video infringe the copyright then you can simply send an email to info@thecookbook.pk