Mango Muffins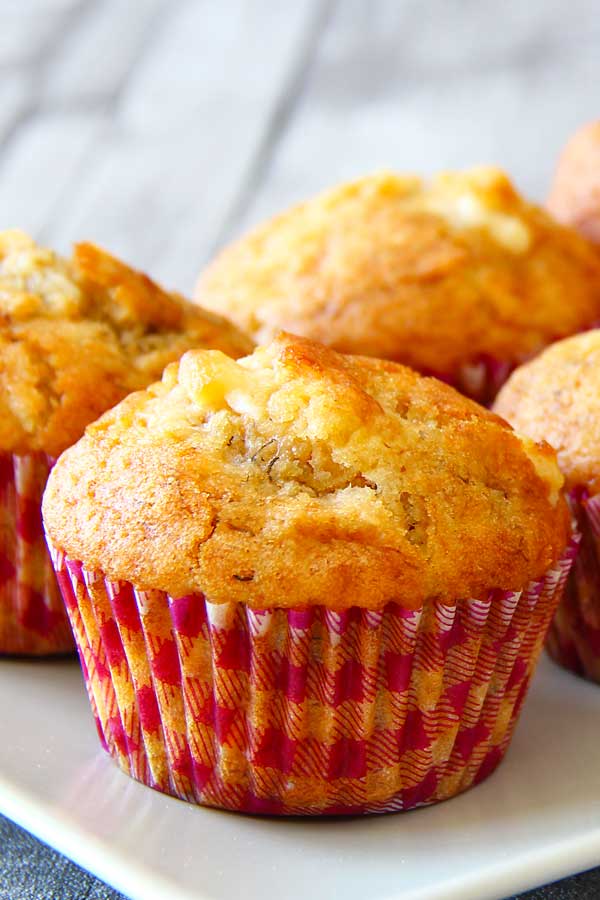 Ingredients
Mango 1 cup
Flour 2, 1/2 cup
Baking powder 2 tsp
Salt 1/2 tsp
Whisked egg 1
Sugar 1/2 cup
Butter 90 gram
Olpers Cream 1/2 cup
Milk 1/2 cup
For Frosting:
Mango 1/2 cup
Cream 2 tbsp
Icing sugar 1/4 tbsp

Cooking Directions

 

Preheat oven at 180 degree.

For Frosting: Combine all the ingredients of frosting and mix with the electric mixer to make a smooth mixture, set aside.

You can add chocolate powder to the mixture too.

In a bowl combine flour, baking powder, sugar and salt and mix well.

In this dry mixture, add beaten egg, cream, milk and butter, mix.

When mixture is ready add mango and fold the mixture but don't mix it too much.

Brush the muffin molds with oil and sprinkle some flour on them.

With the help of spoon, fill the molds and bake for 20 minutes.

When muffins are ready, apply topping with a spoon and serve.
(Visited 10,996 times, 1 visits today)



Disclaimer: We do not allow users to post content which is copyright and We take strict actions against the users who post infringement content on our website.Although we do not host any content, users post embed videos from youtube, facebook, Dailymotion and Vimeo and are moderated before posting but we still take strict action against the copyright videos posted.If you are an official representative of any company whose videos are posted illegally on our website or you think some video infringe the copyright then you can simply send an email to info@thecookbook.pk