Vermicelli Pudding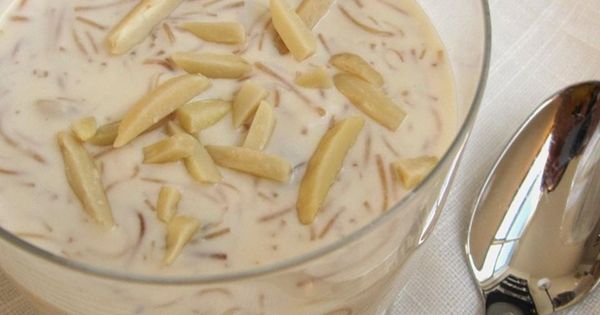 Ingredients
Ghee/clarified butter 4 tbsp
Green cardamom pods 4
Dry fruit as you like
Vermicelli/seviyan 1 ½ cup (break in small pieces)
Milk 3 cup
Sugar 6 tbsp
Cooking Directions
Heat ghee in a cooking pan and sizzle green cardamom until an aroma arise.
Add dry fruits and fry for a minute (don't burn).
Now add vermicelli and fry until golden.
Add milk and sugar; cook on slow heat until vermicelli will get soft and plump up.
Remove from heat, dish it out and refrigerate. Serve cold.
(Visited 2,868 times, 1 visits today)



Disclaimer: We do not allow users to post content which is copyright and We take strict actions against the users who post infringement content on our website.Although we do not host any content, users post embed videos from youtube, facebook, Dailymotion and Vimeo and are moderated before posting but we still take strict action against the copyright videos posted.If you are an official representative of any company whose videos are posted illegally on our website or you think some video infringe the copyright then you can simply send an email to info@thecookbook.pk