Vanilla mango delight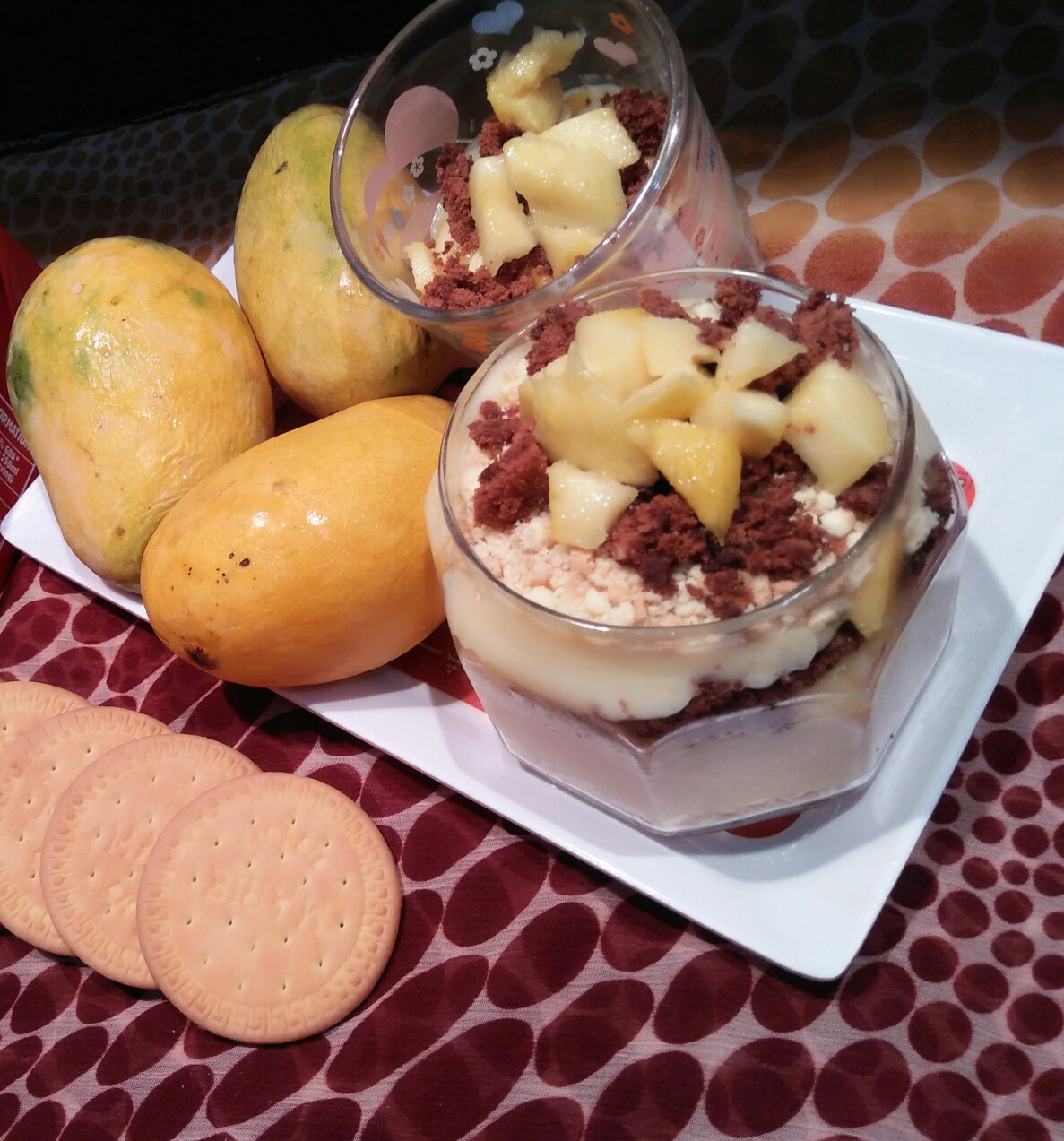 Vanilla mango delight :
Ingredients :
Milk 1/2 kg
Cream 1 packet
Mango 1 cut in cubes
Brownies for decoration
Marie biscuits 1 packet
Sugar 1/2 cup
Vanilla custard powder 2 tbsp
Method:
Make custard of half kg milk with 2 tbsp custard powder and sugar. Let them cool ,now add cream mix well.
Now layering, take a pot in which u make layer, first add crushed Marie biscuits,second layer vanilla custard, third Mango cubes, 4th layer brownies crushed, repeat the layers.
Enjoy chilled….!!!
(Visited 4,894 times, 1 visits today)