Top 5 Eid Desserts You Must Try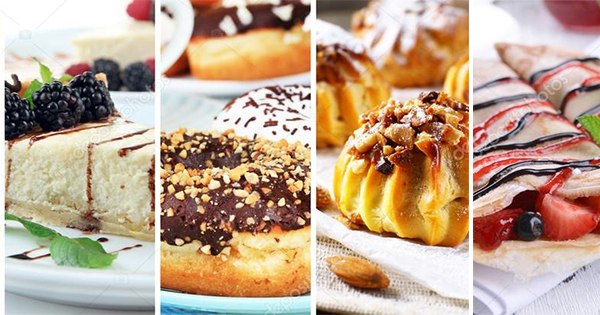 Eid is just around the corner and everyone is excited from its vibe. While Eid comes with many celebrations one of the most important part of Eid is having delicious desserts. There are plenty of desserts which you can have on Eid but some tradional desserts remain on our dastarkhwans forever. Here are some of the tradional and most favourite desserts of Pakistanis.
Ras Malai

Ras Malai, a creamy tradional dessert has its origin in Bengal. The dessert is not only famous in Pakistan but all over the subcontinent.
Lab e Shireen
Lab e Shireen is similar to custard but it has a lot of fruits that gives it more taste. It is a mix of vermicelli, fruits, and custard which is topped with dry fruits like almonds, walnuts and cashews and garnished with jelly.
Kheer

Kheer is essential on Eid all over the world. Muslims celebrating Eid in any part of the world, Kheer is that one dessert made of Milk and Rice that keeps them together.
Shahi Tukray

Coming from Mughal cuisine Shahi Tukray is another famous Eid dessert. It is basically a dessert with fried or baked bread slices soaked in hot milk with various spices such as cardamom and saffron. There are several ways to decorate the dish.
Mutanjan

The last one on top 5 favourite dessert list is Mutanjan. Well most of the people don't know this dessert by this name since its usually called Zarda or Meethay Chawal (Sweet rice). However zarda is slightly different from Mutanjan because its orange in color. This dessert is made of rice with jellies and almond is used for garnish.



Disclaimer: We do not allow users to post content which is copyright and We take strict actions against the users who post infringement content on our website.Although we do not host any content, users post embed videos from youtube, facebook, Dailymotion and Vimeo and are moderated before posting but we still take strict action against the copyright videos posted.If you are an official representative of any company whose videos are posted illegally on our website or you think some video infringe the copyright then you can simply send an email to info@thecookbook.pk