Pan Pizza Recipe in Urdu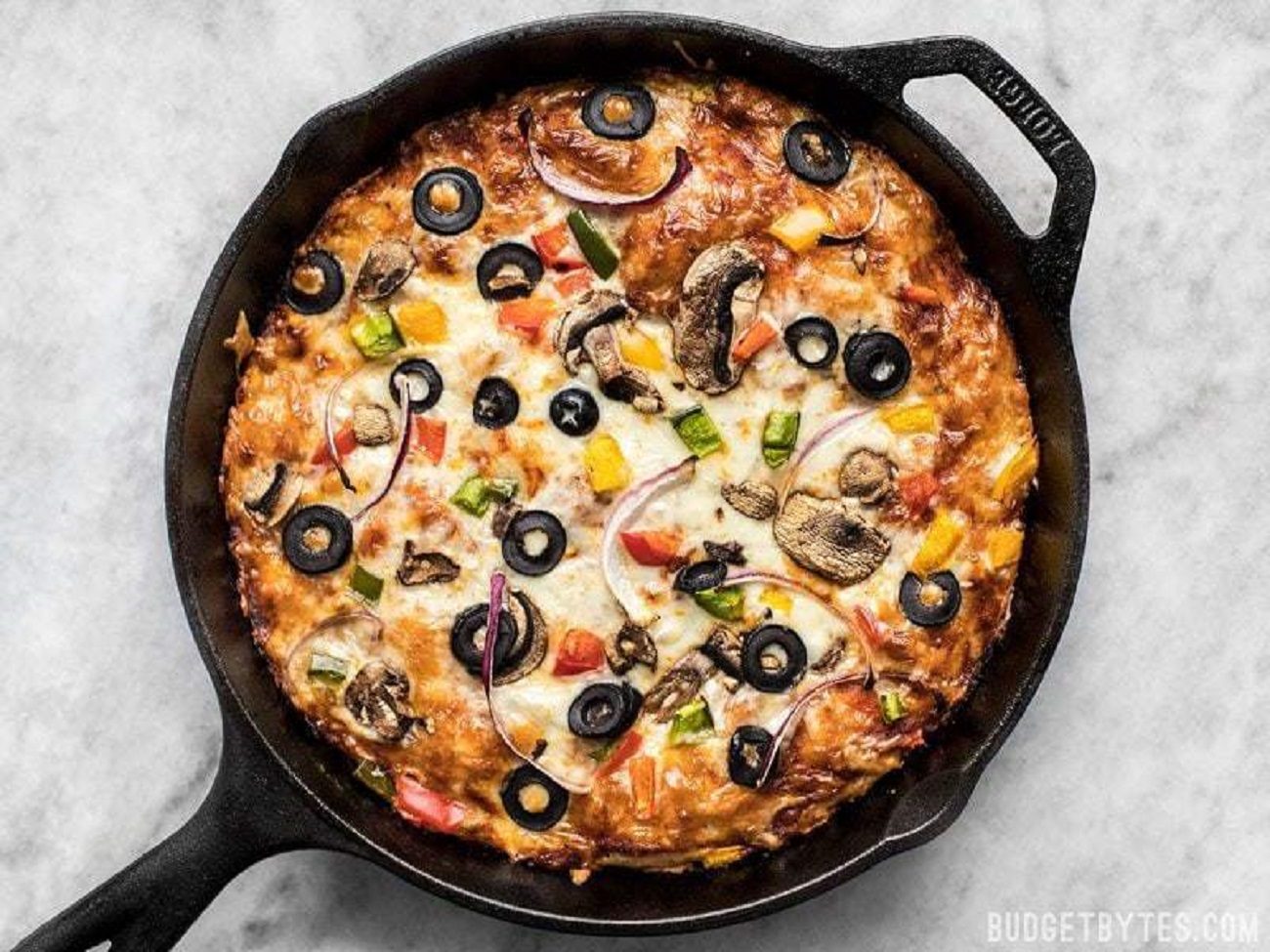 Ingredients
For Dough:
Fine flour ½ kg
Sachet yeast 1
Sugar 1 tsp
Baking powder 1 tsp
Salt to taste
For Topping:
Sausages ½ packet
Tomatoes 2 crushed
Capsicum 1 crushed
Pizza sauce 1 cup
Mushrooms ½ cup crushed
Green olives ½ cup crushed
Mozzarella cheese 400g
Oregano 1 tsp
Butter 2 tbsp
Cooking Directions
For dough making:
In Luke warm water add sachet of yeast and sugar and mix it well while set aside for 15 minutes.
In fine flour add salt to taste, baking powder, yeast mixer then knead it and set aside for 3-4 hours.
After it fold dough with hands so it becomes smooth.
Then with help of rolling stick straight the dough in a circular shape the dough is ready.
For topping:
Grease the pan with butter, then put dough spread pizza sauce, with diced chicken sausages, tomatoes sliced, chopped Capsicum, mushrooms and shredded Mozzarella Cheese with chopped green olives, in the end sprinkle the oregano herbs.
On the stove at high flame placed another pan.
Now place pizza pan on heated pan till cheese melts over it.
Repeat the procedure again and again on both sides of the pizza till cooked.
Pan pizza is ready to serve.
(Visited 3,901 times, 1 visits today)



Disclaimer: We do not allow users to post content which is copyright and We take strict actions against the users who post infringement content on our website.Although we do not host any content, users post embed videos from youtube, facebook, Dailymotion and Vimeo and are moderated before posting but we still take strict action against the copyright videos posted.If you are an official representative of any company whose videos are posted illegally on our website or you think some video infringe the copyright then you can simply send an email to info@thecookbook.pk