Mediterranean Stuffed Cheese Buns Recipe in Urdu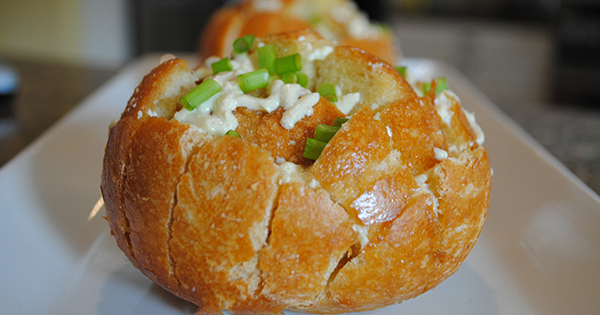 Ingredients
Dough:
1 cup warm water (probably somewhere between 105º and 115º)
2 tbsp yeast
2 tbsp sugar
2 tsp garlic powder
1 tsp Italian seasoning
1/4 cup melted butter
1/4 cup olive oil
3 cups all-purpose flour
2 tsp salt
Filling:
1/4 cup chopped mushrooms
1/4 cup chopped sun-dried tomatoes
1/4 cup chopped black olives
1/4 cup chopped marinated artichoke hearts
1/4 cup pesto
About 8 oz. of mozzarella cheese cut into cubes.
Butter and Parmesan cheese for top.
Directions
Mix together the yeast and water and let it sit for a couple mins. Add the sugar, garlic powder, seasoning, melted butter, and oil then add the flour  slowly mixing in your stand mixer with a dough hook then add the salt. Knead for 10 mins in the stand mixer or by hand. Let the dough rise in a greased bowl covered with a wet cloth for about 30 mins. Meanwhile combine all the filling ingredients except the cheese chunks. Pre-heat the oven to 375º and divide the dough into about 10 to 20 pieces or more.  Flatten each piece of dough into a large disk and place a spoonful of the filling in the middle. Top that with a chunk of cheese. Then pinch the dough back together and place the roll pinched side down on a greased baking sheet. Continue with remaining dough. Bake at 375ºF for about 15-25 mins until the bread is golden brown . Brush with the some melted butter and parmesan cheese and cook for a few more mins. Serve with warm pizza sauce.

(Visited 4,000 times, 1 visits today)



Disclaimer: We do not allow users to post content which is copyright and We take strict actions against the users who post infringement content on our website.Although we do not host any content, users post embed videos from youtube, facebook, Dailymotion and Vimeo and are moderated before posting but we still take strict action against the copyright videos posted.If you are an official representative of any company whose videos are posted illegally on our website or you think some video infringe the copyright then you can simply send an email to info@thecookbook.pk