IF YOU STILL HAVEN'T SHIFTED TO STEAM IRON, YOU'RE MISSING OUT!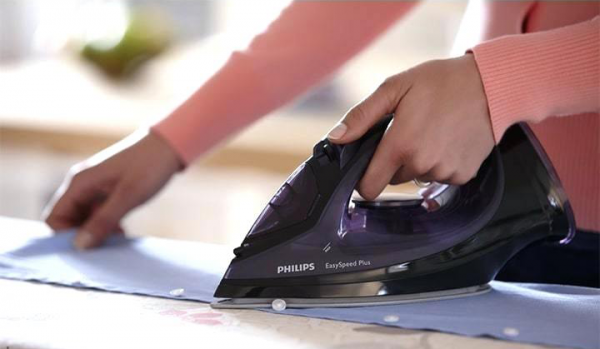 One thing is for sure, ironing is not a fun job to do. But at the same time we like our fabrics wrinkle free and with a crisp look, which is only possible with ironing. Thanks to rapidly changing technology and constant innovation, ironing is no longer a necessary household chore! In fact, you can get rid of your iron altogether—after all, once you experience the benefits of steaming instead of ironing, that old tool will just be gathering dust in its corner of the house. Let's discuss some benefits that steaming has to offer.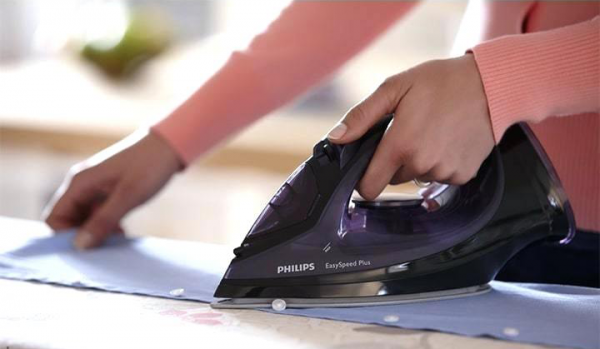 IT IS FASTER
Ironing as we all know is too time consuming. You have to set up the ironing board, heat the iron and work your way around tough crammed spots like buttons and collars. Or, you have to rush out in your wrinkled shirt and that wouldn't look good.

Steaming, on the other hand happens in a blink. The iron takes mere minutes to heat up. Simply glide the iron over your clothes and steam away the wrinkles. No time-consuming set up is required, and you don't have to struggle to get those hard-to-reach spots!
IT IS A FRIEND TO YOUR CLOTHES
Dry irons are not just an old concept but they also are bad for your fabric's health. In smoothing out wrinkles, the iron is actually crushing the fragile fibers of the fabric, causing irreparable damage to the clothes and shortening their lifespan.

But a steamer, instead of crushing the fibers to eliminate wrinkles, simply relaxes them, resulting a smooth, clean look without damaging any of your favorite clothes. This means the clothes you've invested in will last longer and stay beautiful.
IT'S COMPACT!
Irons are best for small pieces, often limited to unembellished clothing or small textiles like handkerchiefs and placemats. But a steamer can help you tackle more than just the wrinkles in your favorite traditional suit!

You can use your steamer to de-wrinkle beaded or sequined clothes. You can smooth out your curtains and tablecloths without having to drape them awkwardly over an ironing board. You can even use the interchangeable steam head kit to tackle chores all over the house, from cleaning dirty grout and windows to lifting dents out of carpets.

Now, we understand your emotional connection to the old dry iron that it's heavy and you might feel a sense of satisfaction with it but at most times, convenience is what we look for and are willing to opt, so why not give steam iron a try when you're provided with the best steam iron available by Philips? It's a one-time investment, if you ask us!

Philips Steam Iron is also available online at Daraz.pk and there is a discount promotion going on there so what are you waiting for? Place your order now and it will be at your doorsteps in few days.



Disclaimer: We do not allow users to post content which is copyright and We take strict actions against the users who post infringement content on our website.Although we do not host any content, users post embed videos from youtube, facebook, Dailymotion and Vimeo and are moderated before posting but we still take strict action against the copyright videos posted.If you are an official representative of any company whose videos are posted illegally on our website or you think some video infringe the copyright then you can simply send an email to info@thecookbook.pk