Healthy Lunch Ideas for Kids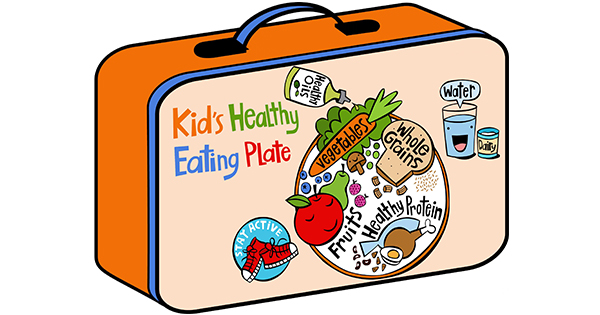 From pasta to pizza and even dessert, we've got simple and healthy lunch ideas that your kids will love. But before you open the fridge consider this; the first step toward success is to let your children make lunch decisions. The second step is to help them make their meal. Your child's effort will give them a sense of pride while teaching them to eat more healthy food.
Healthy pizza
The tomato sauce comes packed with vitamins and may even have cancer-fighting properties. Plus, it's a great way to get your kids to willingly eat some veggies. An even healthier option would be to make your own tomato sauce. Dozens of recipes are available online.
Kid-friendly smoothies
Satisfy their sugar cravings, but keep the sugar content down my making smoothies. Use liquid bases like coconut water or low-fat milk instead of fruit juice. Yogurt adds extra protein and healthy bacteria, which is important for kids' immune systems. Fill a thermos with the smoothie, and tell your child to shake it up before drinking.
Don't forget hot food
A hot lunch can be just what your child needs on a chilly winter day. Grab a thermos and you can toss in soup, chili, casseroles, and even spaghetti and meatballs.
Cold pesto pasta salad
Cold pesto pasta can be filling, especially if you use whole grain pasta. Ingredients such as olive oil, nuts, basil, and other greens make a cold pasta lunch as delicious as it is healthy. Make sure a fork gets packed with their lunch, and you're good to go.
Sneak in fresh fruit
You hope that your child will eat the apple or orange that you put in their lunch bag. But more than likely, it's getting tossed in the trash at the end of lunch period.  You' will have a better chance of getting your kids to eat fruit if you peel or segment it and seal in a zip-top bag. Sectioned oranges, pear slices, and apple slices travel well. Berries and other juicy fruits such as melon and pineapple tend get smashed or leak into other foods if not packed separately. Add a small cup of peanut or almond butter for dunking, and they'll be eating two nutritious foods at the same time.

(Visited 10,568 times, 1 visits today)



Disclaimer: We do not allow users to post content which is copyright and We take strict actions against the users who post infringement content on our website.Although we do not host any content, users post embed videos from youtube, facebook, Dailymotion and Vimeo and are moderated before posting but we still take strict action against the copyright videos posted.If you are an official representative of any company whose videos are posted illegally on our website or you think some video infringe the copyright then you can simply send an email to info@thecookbook.pk