Haier has always inspired smart lifestyles.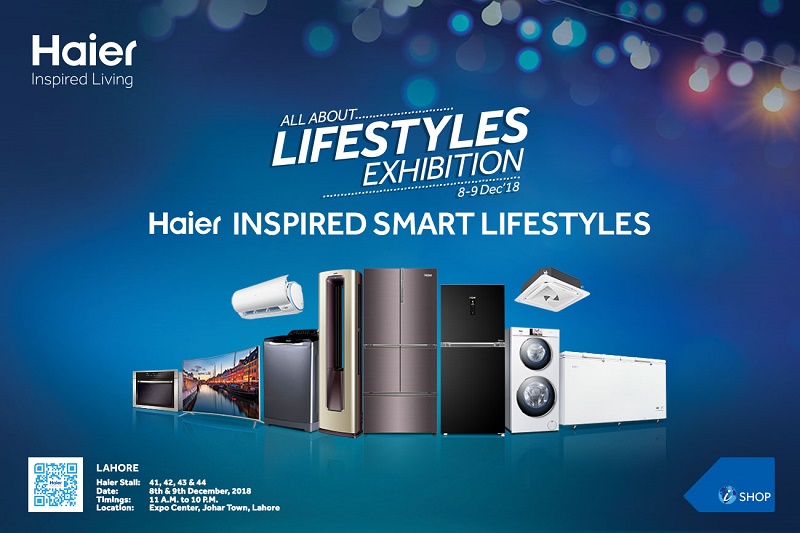 Haier has always been a market leader; introducing new and improved technologies in each home appliance category, making Haier Pakistan's first choice to bring home.
Haier DC Inverter Air Conditioners are enabled with UPS and Self-cleaning technology. Haier Washing machines have the desirable One Touch Solution washing feature. Haier's Blue Turbo Cool Refrigerator series has smart features like Blue Turbo Cooling, 1 Hour Icing Technology, and Smart Touch Panel. Haier Deep Freezers with 100 hours cooling retention without electricity is a must have for every kitchen. Haier LED TVs featuresMiracast technology for wireless mobile connectivity. The list of innovations continue.
Haier knows that its customers always expect and want innovative products with leading features. Haier always delivers what is expected of it as a brand and is proud to be our customer's first choice in home appliances.
Haier proudly introduces products with technology built and focused on smart innovation. If you want to know more about our appliances and experience smart living, DAWN all about Lifestyles Exhibition Lahore is the perfect opportunity to get to know us more and explore the world of Haier while winning exciting gifts in the process.

Visit our Facebook page and participate in the mini-challenges coming your way, there's a chance you can win amazing gifts on your way of exploration. You can also tell us about your expectations regarding the exhibition. We are here to answer your queries.

Mark your calendars for the upcoming DAWN all about Lifestyles Exhibition scheduled for 8th and 9th December 2018, and get ready for exciting gifts waiting for you at Haier stall number 41, 42, 43 & 44 at EXPO Center, Johar Town, Lahore. It is your chance to check out the latest technology that you dream of. We are waiting for your arrival at our stall.

(Visited 9,497 times, 1 visits today)



Disclaimer: We do not allow users to post content which is copyright and We take strict actions against the users who post infringement content on our website.Although we do not host any content, users post embed videos from youtube, facebook, Dailymotion and Vimeo and are moderated before posting but we still take strict action against the copyright videos posted.If you are an official representative of any company whose videos are posted illegally on our website or you think some video infringe the copyright then you can simply send an email to info@thecookbook.pk