Easy Doughnut Puffs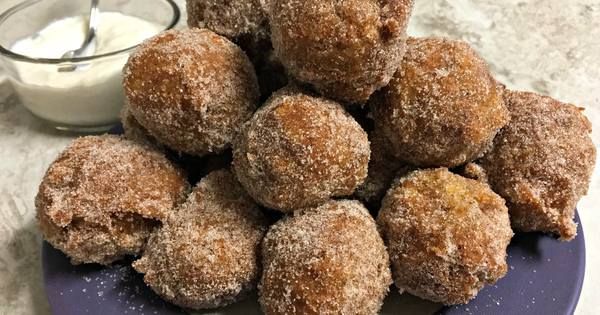 Ingredients
Directions
Preheat oven to 350 degrees F (175 degrees C). Spray a mini muffin tin with cooking spray or line with paper cups.

Place flour, sugar, milk, vegetable oil, egg, baking powder, salt, 1/2 teaspoon nutmeg, and 1/2 teaspoon ground cinnamon in a bowl. Mix dough by hand until well combined but some lumps remain. Fill muffin tin with dough.

Bake in the preheated oven until tops spring back when lightly pressed, but color is not yet golden brown, about 15 minutes.

Pour melted butter into a bowl. Mix 1/3 cup sugar, 1 tablespoon cinnamon, and 1 teaspoon nutmeg together in a separate bowl. Dip muffins in the butter coating; immediately roll in the cinnamon dusting.
(Visited 9,835 times, 1 visits today)



Disclaimer: We do not allow users to post content which is copyright and We take strict actions against the users who post infringement content on our website.Although we do not host any content, users post embed videos from youtube, facebook, Dailymotion and Vimeo and are moderated before posting but we still take strict action against the copyright videos posted.If you are an official representative of any company whose videos are posted illegally on our website or you think some video infringe the copyright then you can simply send an email to info@thecookbook.pk