Crispy Burger Recipe in Urdu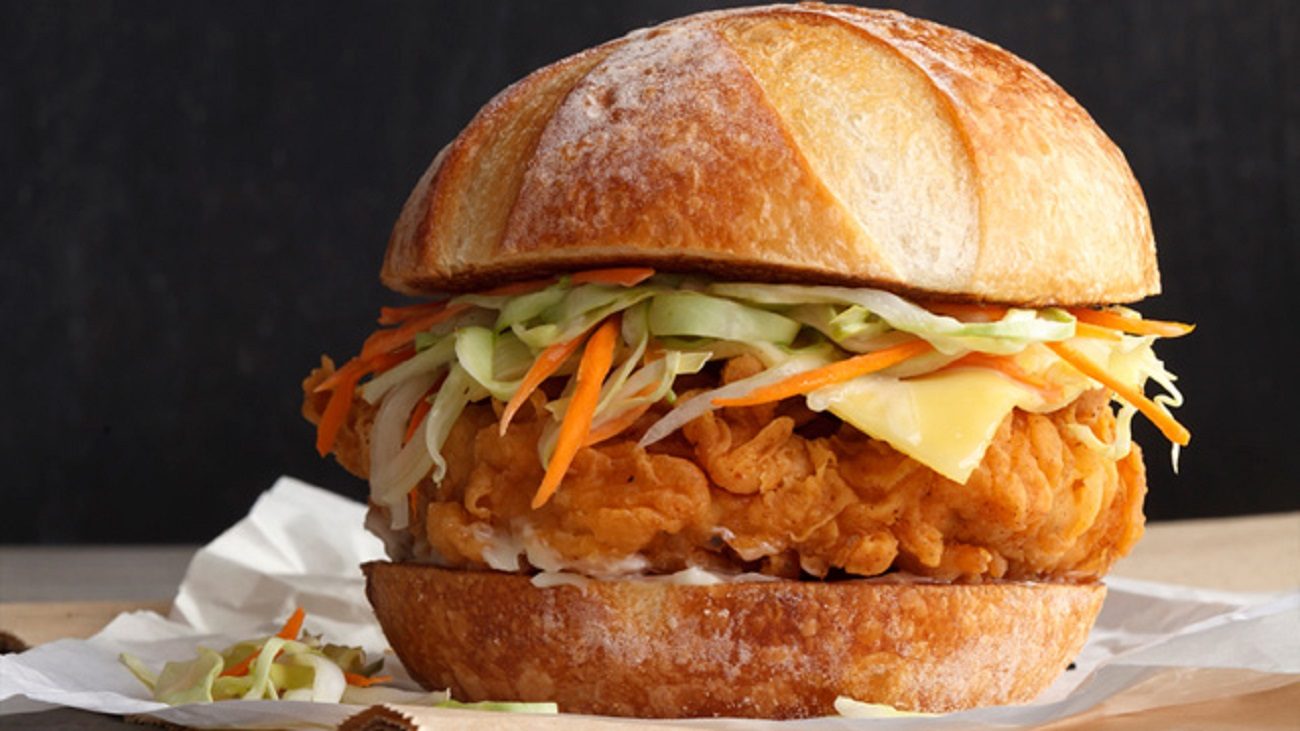 Ingredients
Chicken breast 300 gm
Egg 2 – 3
Bun 4 – 6
White flour ½ cup
Rice flour 1 cup
Corn flour 1 cup
Baking powder 1/3 tsp
Garlic powder 1 tsp
Red chili powder 1 tsp
Black pepper 1 tbsp
White pepper 1 tbsp
Mustard paste 2 – 3 tbsp
Chicken powder 2 tbsp
White vinegar 3 tbsp
Oil for fry
Salad leaves as required
Mayonnaise as required
Salt to taste
Cooking Directions
For Chicken Preparation:
Cut chicken breast into 6 slices.
Now with the help of hammer tender the chicken and put it in a mixing bowl.
Add white vinegar, salt, mustard paste, red chili powder and garlic powder and mix it well and marinate it for half an hour.
For Dry Mixture:
Now take a square box of plastic and add white flour, rice flour, corn flour, chicken powder, black pepper, white pepper, baking powder, garlic powder and salt and mix it well.
For Crispy Chicken:
Now put all eggs into a mixing bowl and beat it well.
Now place the marinated chicken into dry batter then roll it.
Now dip it egg and again.
Roll it into dry batter and deep fry.
(Note: roll chicken into the batter until whole chicken is coated with batter)
For sauce:
Take a cup and pour ½ cup of mayonnaise and mustard paste and mix it well.
For Crispy Burger:
Now spread sauce on one side of bun then place chicken and then as again spread sauce on chicken and put ice berg on it and place the other piece of bun.


Disclaimer: We do not allow users to post content which is copyright and We take strict actions against the users who post infringement content on our website.Although we do not host any content, users post embed videos from youtube, facebook, Dailymotion and Vimeo and are moderated before posting but we still take strict action against the copyright videos posted.If you are an official representative of any company whose videos are posted illegally on our website or you think some video infringe the copyright then you can simply send an email to info@thecookbook.pk