Creamy Mushroom Chicken With Vegetable Rice Recipe in Urdu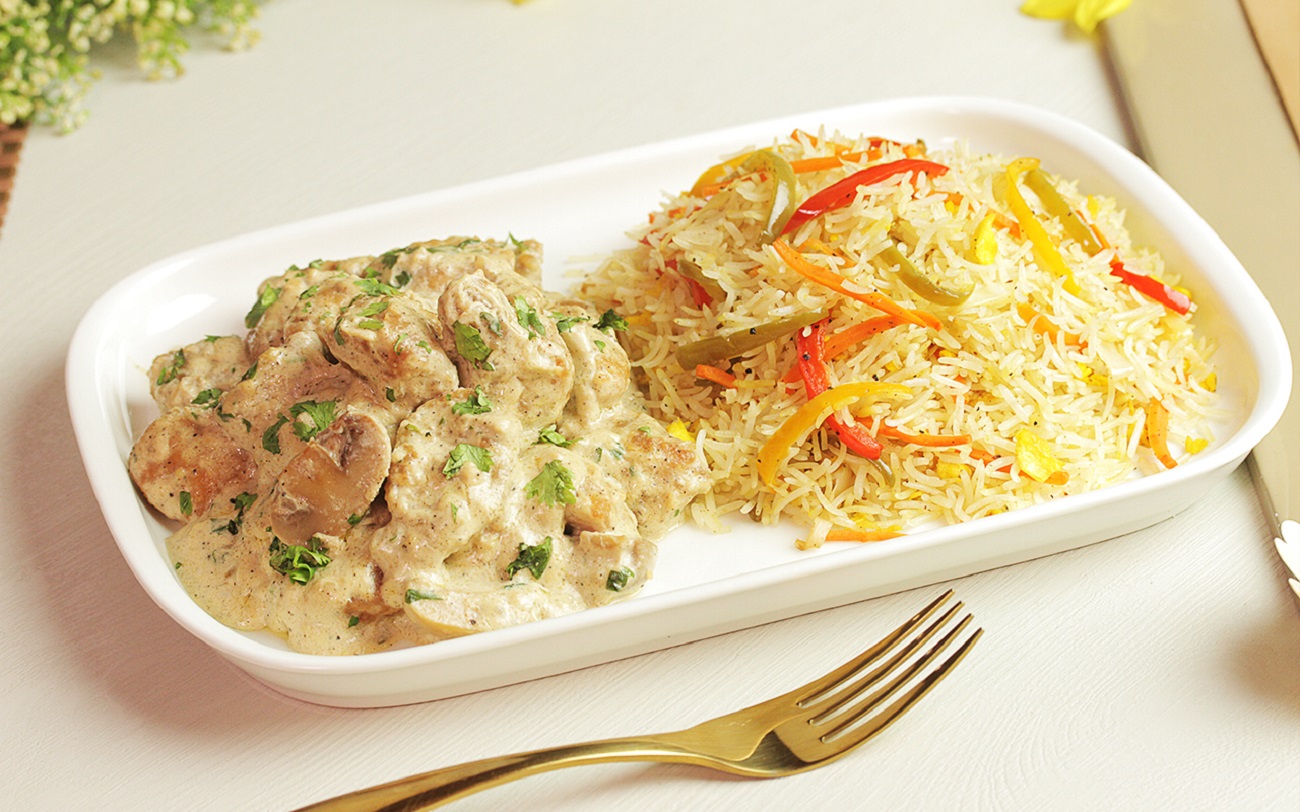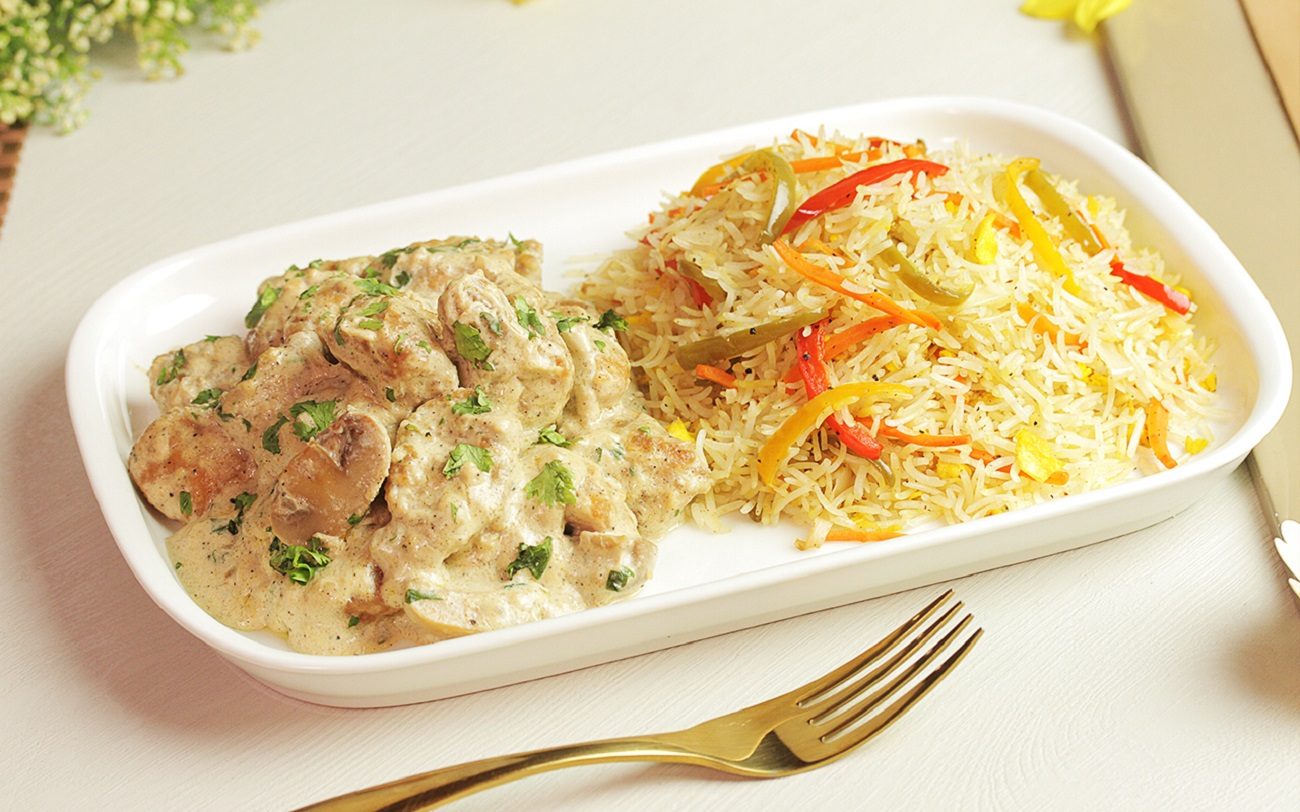 Ingredients:
1 tbsp Olive oil
1 tbsp Butter
400 gm K&N's Tender Pops
1 K&N's STOK
½ Cup Water
¼ cup onion, finely chopped
1 tsp garlic, crushed
½ Cup mushrooms, sliced
Salt to taste
1/2 tsp white pepper
1/2 tsp black pepper
1/2 cup Olpers cream
1 tbsp freshly chopped parsley, for garnish
Ingredients for Fried Rice:
2 tbsp oil
1 egg, beaten
1/2 tsp food color, yellow
1/4 cup carrots, julienne
1/4 cup cabbage, chopped
1/4 cup capsicum (Red, Yellow, Green) julienne
300 gm rice, boiled
Salt & Pepper as per taste
1 tsp Soy Sauce
1 tsp Vinegar
Directions for Creamy Chicken:
Heat the pan and add the olive oil, butter fry the garlic for a minute. Add the onion and fry for another 1–2 minutes. Add the mushrooms and fry until golden-
brown. If they start to stick, add a little water to the pan.
Put the water in the pan and add K&N's STOK. Bring to the boil.
Season with salt, white pepper and black pepper.Add the Olpers cream, stir well
Prepare the K&N's Tender Pops as per the instruction on the pack.
Add the prepared Tender Pops in the pan and stir again. put the parsley into the sauce, stir and serve immediately.
Directions for Fried Rice:
Heat oil in a pan add egg, yellow food color and stir well.
Now put the cabbage, carrot, capsicum, and stir well.
Add vinegar, soy sauce and mix well.
Add the rice and mix well with the vegetables, seasoning salt & pepper.
Serve Creamy Chicken with Mushroom Sauce hot with vegetable fried rice.


Disclaimer: We do not allow users to post content which is copyright and We take strict actions against the users who post infringement content on our website.Although we do not host any content, users post embed videos from youtube, facebook, Dailymotion and Vimeo and are moderated before posting but we still take strict action against the copyright videos posted.If you are an official representative of any company whose videos are posted illegally on our website or you think some video infringe the copyright then you can simply send an email to info@thecookbook.pk