Chocolate Tea Cake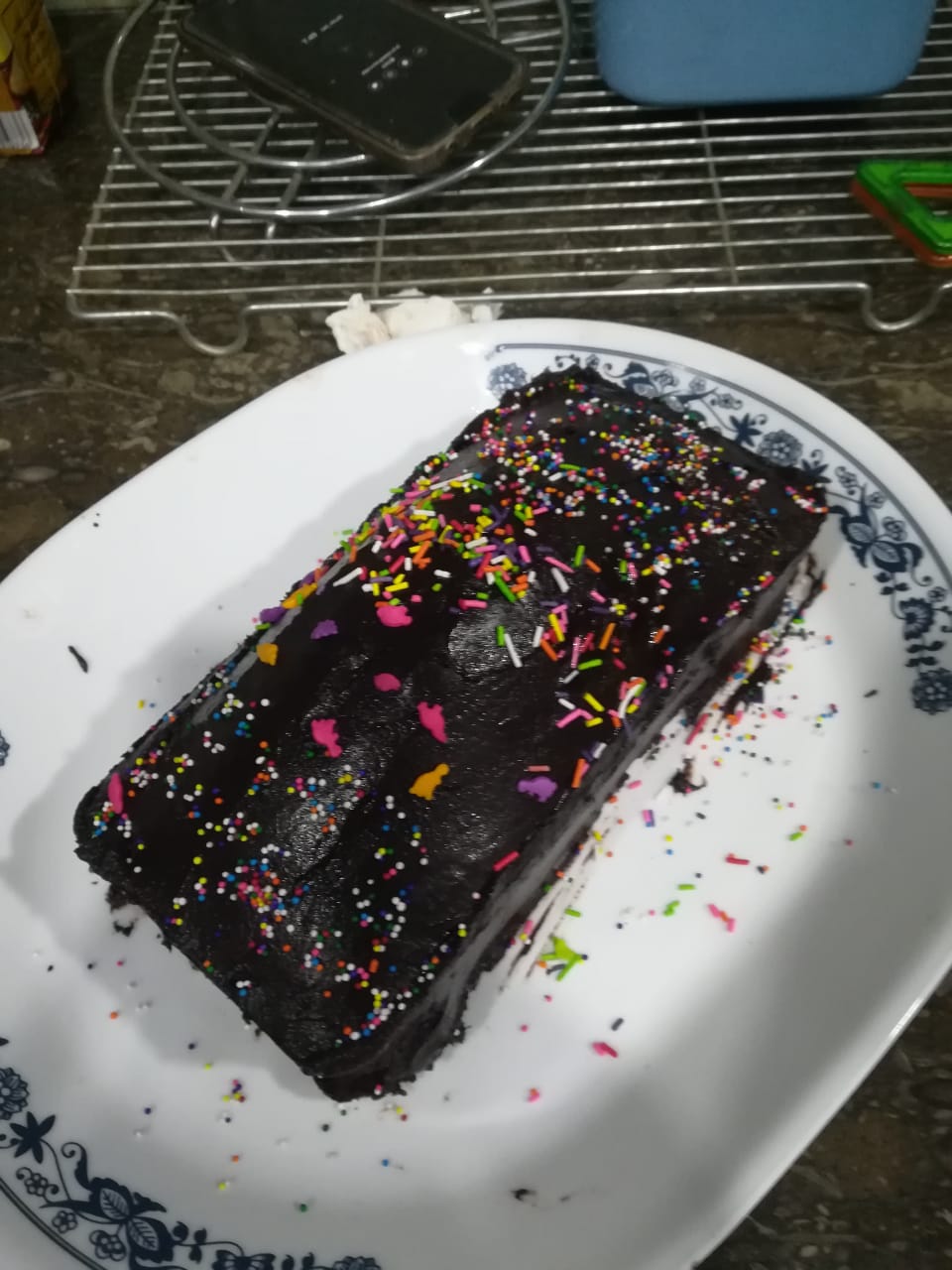 "Chocolate Tea Cake"
Ingredients:
1 1/2 cup maida
1 cup caster sugar
1/4 cup cocoa powder
1 tsp baking soda
1/2 tsp salt
1 tsp vanilla or coffee essence
1 tsp white vinegar
1/3 cup Italia olive oil
1 cup water
Method:
Mix all the dry ingredients in one bowl and wet in another. Combine and whisk both till no lumps remain. Transfer to a greased tin and bake in a pre heated oven 180 degrees for about 35-40 mins or until toothpick inserted comes out clean.
For the frosting:
Make a paste using 2 tbsp melted butter and 1/4 cup cocoa powder. Then using an electric beater add 1 cup icing sugar and 1-2 tbsp milk till the frosting is nice and creamy. Spread the frosting on the cake once it's completely cooled!
(Visited 78 times, 1 visits today)