Chicken Cupcakes Recipe in Urdu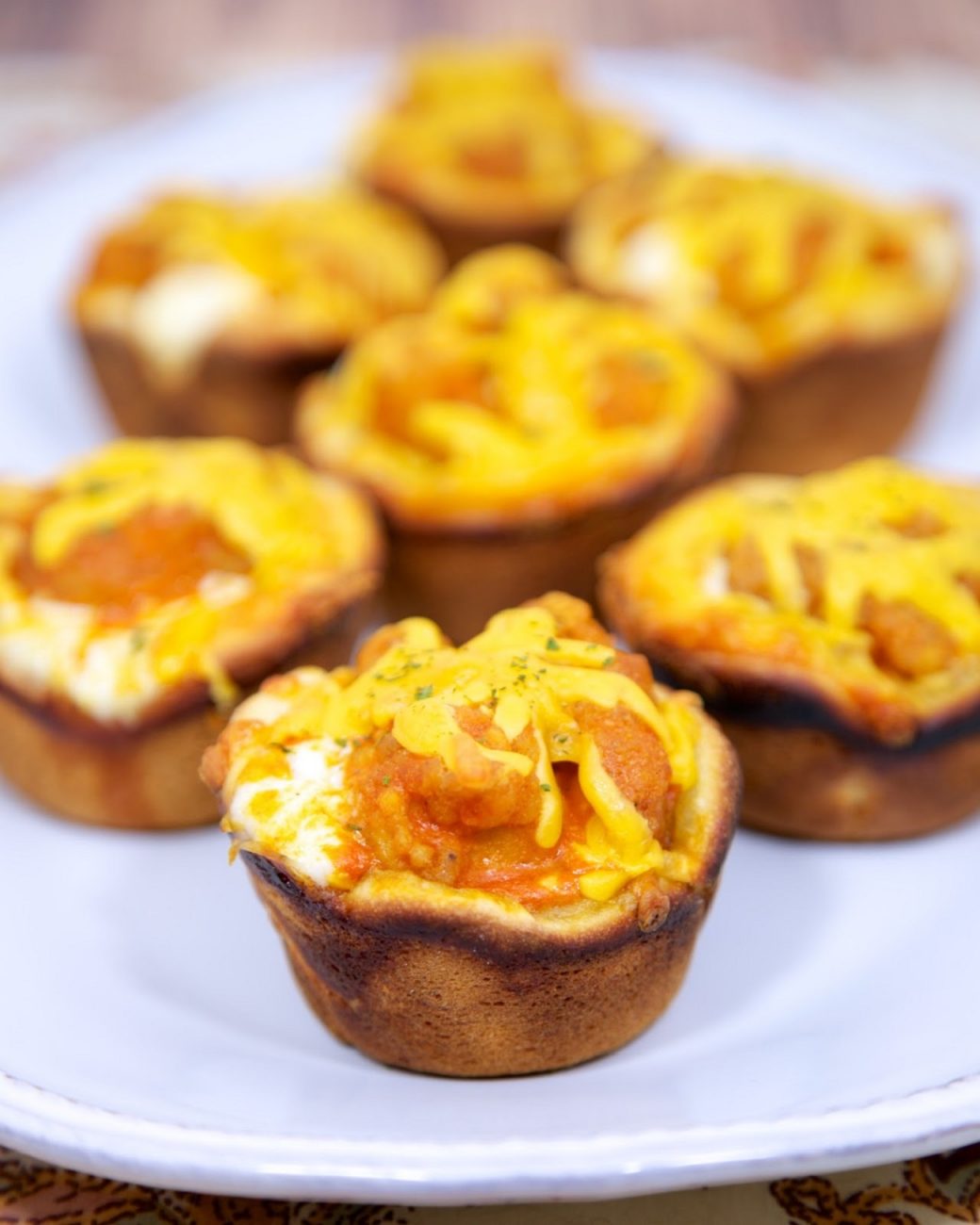 Ingredients
Bread slices 12
Butter 4 tbsp
Garlic to taste
Salt to taste
Black pepper to taste
Chicken 1 cup (boiled and shredded)
Cabbage ½ cup
Fresh coriander ½ Cup
Green chilies 2 tbsp
Vinegar 1 tbsp
Soya sauce 2 tbsp
Mozzarella cheese 1 cup
Cooking Directions
Cut the bread slices using a round cookie cutter or only remove the edges.
Melt 2 tbsp butter and add garlic, salt and black pepper.
Brush the cupcake tray using the melted butter mixture.
Place the bread slices in the cupcake tray creating a base.
Heat remaining butter and add chicken, green chilies, salt, black pepper, vinegar, soya sauce, cabbage and fresh coriander. Stir fry for two minutes.
Fill in the cupcake bases with the chicken mixture top with cheese.
Bake at 180°C preheated oven for 10-15 minutes until golden.
(Visited 2,985 times, 1 visits today)



Disclaimer: We do not allow users to post content which is copyright and We take strict actions against the users who post infringement content on our website.Although we do not host any content, users post embed videos from youtube, facebook, Dailymotion and Vimeo and are moderated before posting but we still take strict action against the copyright videos posted.If you are an official representative of any company whose videos are posted illegally on our website or you think some video infringe the copyright then you can simply send an email to info@thecookbook.pk