Cheesy Tikka sandwich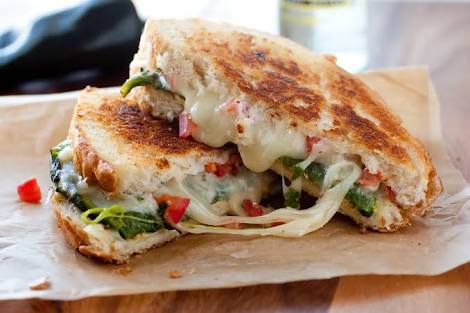 Ingredients: 
Boneless chicken 500gm 
Tikka masala 2 tbsp 
Ginger garlic paste 1tbsp 
Salt n paper to taste 
Capsicum 1 cup Julian cut
Mozeralla cheese 1 cup 
Bread slice 6 
Butter 2 tbsp 
Method : 
Merinate chicken with tikka masala, ginger garlic paste,salt n paper Merinate in 30 min.
Bring a pan add butter and merinated chicken.
Cook 3 to 5 min.
Add capsicum and mozzarella cheese.
Spread the chicken in bread slice cover second slice again spread chicken covered and toast it served it.
(Visited 6,468 times, 1 visits today)



Disclaimer: We do not allow users to post content which is copyright and We take strict actions against the users who post infringement content on our website.Although we do not host any content, users post embed videos from youtube, facebook, Dailymotion and Vimeo and are moderated before posting but we still take strict action against the copyright videos posted.If you are an official representative of any company whose videos are posted illegally on our website or you think some video infringe the copyright then you can simply send an email to info@thecookbook.pk