Can't Afford Food? Go to Meat Ex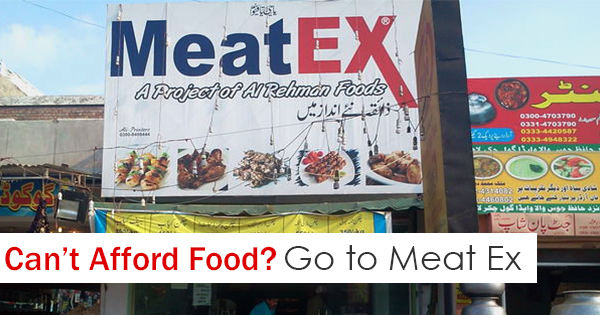 Food and water are obvious fundamental needs to keep the body alive, because body needs nutrients and water to work properly. If the body gets enough nutrient and enough fresh healthy food you will keep it in good condition.
When the people's needs are met than they tend to satisfy needs at a higher level of a scale. But at the moment the global level of basic human needs are not met. But still there are some organizations are working to fulfill the basic needs of life.
Meat Ex is one of those organizations who are working for humanity, one can get a free meal regardless you are having money or not. Meat Ex initiated a very good cause and working for the last two years.
According to a Meat Ex representative, unlike other places, the restaurant doesn't just hand leftover food to those in need, it gives them the full restaurant experience
Sometimes we forget to distinguish between needs and desires. Despite of fulfilling our desires we should look after the needs of others.
We appreciate Meat Ex for this generous act for humanity


Disclaimer: We do not allow users to post content which is copyright and We take strict actions against the users who post infringement content on our website.Although we do not host any content, users post embed videos from youtube, facebook, Dailymotion and Vimeo and are moderated before posting but we still take strict action against the copyright videos posted.If you are an official representative of any company whose videos are posted illegally on our website or you think some video infringe the copyright then you can simply send an email to info@thecookbook.pk