Cancer and Turmeric : The Truth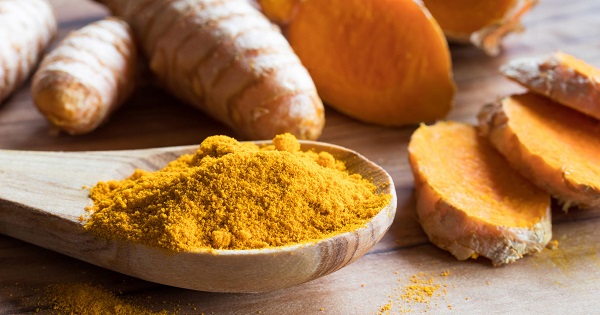 Curried dishes around the world wouldn't be as delicious without turmeric. Turmeric is an orange-colored spice native to Pakistan, India and Indonesia, revered for its culinary and therapeutic benefits. Turmeric gives the curry its bright yellow or orange color and contributes to its peppery, warm, and mildly bitter taste. It also provides a tangy and ginger-like fragrance.
Turmeric is a root crop known for its tough brown skin and bright orange flesh. For more than 5,000 years, this root crop has been cultivated in the tropical regions of Asia. During the 13th century, turmeric was introduced to western countries by Arab traders.
Its popularity has slowly spread across the globe. Today, the leading producers of this aromatic spice are India, Indonesia, China, Taiwan, the Philippines, Haiti, and Jamaica.
Turmeric has been used in the Chinese and Indian pharmacopoeia for thousands of years. It is known for its powerful anti-inflammatory properties, used in treating several conditions such as toothache, chest pain, urinary tract infection, flatulence, jaundice, menstrual discomforts, bruises, hemorrhage, and colic.
Today, researchers are investigating the countless benefits of turmeric and it has shown incredible promise in the prevention and treatment of cancer.
Turmeric's active ingredient is an extracted compound called curcumin. Studies have shown that curcumin helps prevent several forms of cancer including breast, lung, stomach, liver, and colon because of its anti-inflammatory and antioxidant properties. It stops the development of cancer by interfering with the cellular signaling aspects of the chronic disease.
Incredible Benefits of Turmeric
Turmeric is powerful and effective against more than cancer cells. Researchers are fascinated by the broad range of conditions it is capable of helping.
Combats arthritis. Turmeric's anti-inflammatory properties aids in managing arthritic conditions. Those who suffer from osteoarthritis and rheumatoid arthritis have found relief by consuming turmeric on a regular basis, especially when eaten raw. Turmeric neutralizes harmful free radicals that can damage the cells of the body and lead to inflammation.
Regulates blood sugar. Turmeric has the ability to improve the effects of diabetic medications and help in controlling the disease. It reduces the risks of developing insulin resistance, a physiological condition in which the cells fail to respond to the normal actions of the insulin hormone.
Helps you lose weight. Adding turmeric to your diet helps increase the production of bile, a necessary factor in the breakdown of dietary fat. To help obtain your ideal body weight, a teaspoon of turmeric powder in your meals boosts this process. More efficient bile production aids in better digestion and prevents liver disease.
Makes wound heal faster. You can use turmeric as a natural disinfectant because of its antiseptic and antibacterial properties. To heal wounds, sprinkle turmeric powder on the affected area. It has also been shown that turmeric can be used to treat psoriasis and other skin conditions.
Prevents Alzheimer's disease. Alzheimer's disease is believed to be caused by rampant inflammation within the brain. Turmeric's anti-inflammatory property removes accumulated plaque and fats in the brain, improving oxygen flow.
(Visited 9,444 times, 1 visits today)



Disclaimer: We do not allow users to post content which is copyright and We take strict actions against the users who post infringement content on our website.Although we do not host any content, users post embed videos from youtube, facebook, Dailymotion and Vimeo and are moderated before posting but we still take strict action against the copyright videos posted.If you are an official representative of any company whose videos are posted illegally on our website or you think some video infringe the copyright then you can simply send an email to info@thecookbook.pk