Best Burgers in Karachi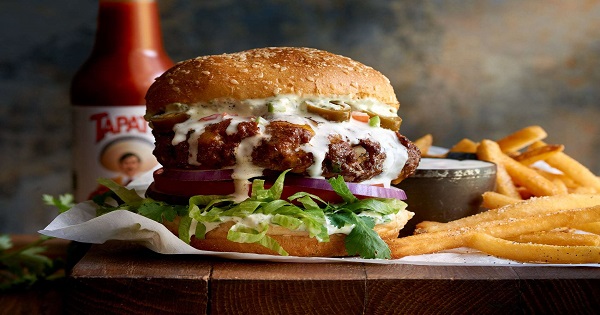 For burger lovers, we got the best burgers in Karachi for your check-in to the most known best burger brands in Karachi given below
1.Howdy
With the whole Cowboy Theme this Restaurant has created an amazing ambiance but it's not just known for the theme but  also for the huge and delicious Burgers like Rango Tango, Son of a Bun and Rootin Tootin with yummy onion spicy flavored fries a must visit place.
Address: Luckyone Mall، Rashid Minhas Rd, Block 21 Gulberg Town, Karachi, Karachi City, Sindh 75300
2.Burger O'Clock
Introducing the delicious family of fries like Pizza Fries, Wild Fries and Zesky BBQ fries and savour burgers like  Chick N Crisp, Smoky Tang, fire Bird and Jalapeno Spark with best quality and quantity like you won't get tired of eating it.
Address: Plot SB-3 To Kaybees، Allama Shabbir Ahmed Usmani Rd, Block 4 Gulshan-e-Iqbal, Karachi, Karachi City, Sindh 75300
3.Burger Lab
The most famous Burger joint of Pakistan Burger Lab has introduced the Different Varieties of Burgers like Big bang, BBQ Flip, Quadra the Delicious taste and huge size has satisfied the customer a lot if you haven't tried it just go now.
Address: Khayaban-e-Rahat, D.H.A Phase 6 Rahat Commercial Area Phase 6 Defence Housing Authority, Karachi, Karachi City, Sindh 75500
4.Bon bistro
The only place where you can have Buffet of Burgers but the specialty of bon bistro is there it has more than 8 different sauces like Garlic white sauce, chipotle, Buffalo hot extreme, BBQ sauce but putting all that apart speaking about taste Allow me to suggest just go and try the Bon zing Burger with Chicken Cheese Fries it like a blast of taste.
Address: E38/2 Allama Shabbir Ahmed Usmani Rd, Block 7 Gulshan-e-Iqbal, Karachi, Karachi City, Sindh
5.Beeze bytz
The place where they offer the king service and facility and it's a spirited fast food brand, the offer the best hospitality with their products like Burgers, chicken wings, Fires and shakes.

Address: Shahrah-e-Jahangir, Block H North Nazimabad Town, Karachi, Karachi City, Sindh

(Visited 4,901 times, 1 visits today)



Disclaimer: We do not allow users to post content which is copyright and We take strict actions against the users who post infringement content on our website.Although we do not host any content, users post embed videos from youtube, facebook, Dailymotion and Vimeo and are moderated before posting but we still take strict action against the copyright videos posted.If you are an official representative of any company whose videos are posted illegally on our website or you think some video infringe the copyright then you can simply send an email to info@thecookbook.pk