Beach Luxury Celebrates Chinese Food Festival 2017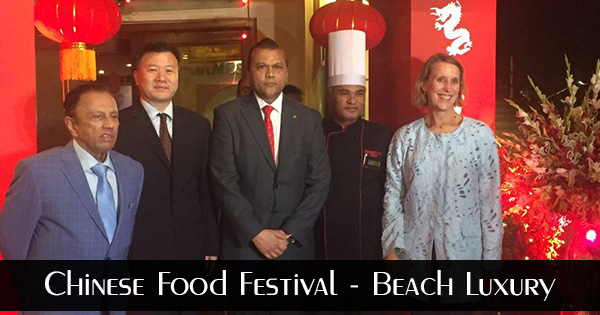 "Beach Luxury Hotel", one of the finest hotels in the city celebrated Pak-China friendship through a traditional Chinese food festival.
Mr. Azeem Qureshi, General Manager Beach Luxury Hotel along His Excellency Mr. Wang Yu Consul General of Republic of China inaugurated the Chinese food festival.Dignitaries from the Diplomatic community, top executives of the corporate world, showbiz celebrities, and satellite media professionals were invited to the opening night of the Chinese Food Festival.
The concept of the event was to promote Chinese Food & Culture in Pakistani society and let people gain maximum knowledge about Chinese traditions.
(Visited 3,985 times, 1 visits today)



Disclaimer: We do not allow users to post content which is copyright and We take strict actions against the users who post infringement content on our website.Although we do not host any content, users post embed videos from youtube, facebook, Dailymotion and Vimeo and are moderated before posting but we still take strict action against the copyright videos posted.If you are an official representative of any company whose videos are posted illegally on our website or you think some video infringe the copyright then you can simply send an email to info@thecookbook.pk