"AN APPLE A DAY KEEPS A DOCTOR AWAY"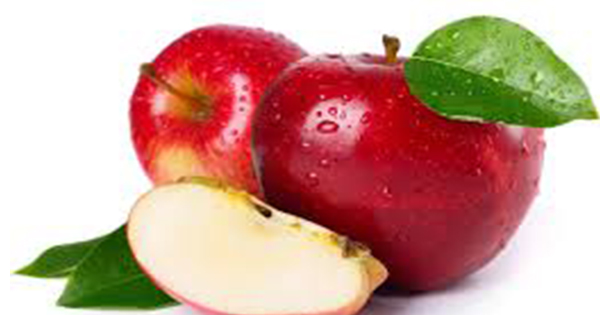 I don't know about you, but I am a longstanding apple-a-day girl.  The enjoyment of apples in my home even crosses the species barrier,
Many studies have provided powerful scientific evidence that the saying "AN APPLE A DAY KEEPS THE DOCTOR AWAY" is in fact true.
Here are some reasons which proves why this saying is true.
THEY ARE RICH IN FIBRE:
Apples are filled with soluble fiber . This fiber has been shown to reduce intestinal disorders, including diverticulitis, hemorrhoids and possibly some types of cancer. Helps control insulin levels by releasing sugar slowly into the bloodstream. Cleanses and detoxifies, which helps eliminate heavy metals, such as lead and mercury.
BEST SOLUTION FOR ASTHAMA & DIABETES:
Apple pectin helps reduce cholesterol levels by lowering insulin secretion. In two studies researchers found that eating five apples a week lowered the risk for respiratory diseases like asthma.
SINUS? NOT ANYMORE:
Sinus can be a real issue for many people. It affects are life on daily basis. We can feel embarrassed at a lot of moments but apple can actually help you with this too. According to Chinese Medicine: Apples strengthen the heart, quench thirst, lubricate the lungs, decrease mucous and increase body fluids.
STRONGER BONES:
These days weaker bones is a big issue. Lack of vitamin C can actually effect us on a larger scale.  Apples are packed with vitamins C, A , and flavonoids and with smaller amounts of phosphorus, iron,  and calcium. It can be a big help on treating lack of vitamins.
LETS GET A BETTER SKIN:
We girls have so many issues, we face a lot of trouble with our skin and other than that our weight is also a big issue for us. But who knew apple can help us with that too. Studies indicate that eating apples daily can reduce skin diseases. According to a Brazilian study, eating an apple before a meal helped women lose 33 percent more weight than those who didn't.

So now we know why do we say An Apple A Day Keeps A Doctor Away. Apple is such a great fruit above all it taste so good. So make it a part of your regular diet.

(Visited 10,581 times, 1 visits today)



Disclaimer: We do not allow users to post content which is copyright and We take strict actions against the users who post infringement content on our website.Although we do not host any content, users post embed videos from youtube, facebook, Dailymotion and Vimeo and are moderated before posting but we still take strict action against the copyright videos posted.If you are an official representative of any company whose videos are posted illegally on our website or you think some video infringe the copyright then you can simply send an email to info@thecookbook.pk