8 Healthy Snacks to Satisfy Your Cravings and Still Lose Weight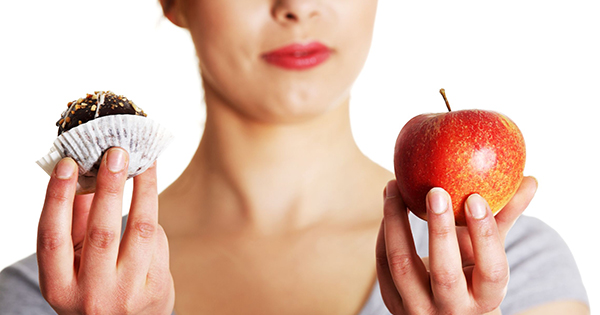 The science is clear: Eating small amounts of healthy foods throughout the day is the best way to curb cravings, limit hunger, and avoid overeating come meal time. If you can't stop eating, don't miss these surprising reasons you're always hungry.
There's no perfect formula, but many experts are now saying that in addition to three healthy meals, each of us should enjoy a snack mid-morning and mid-afternoon as well. After dinner, either a small dessert or late-evening snack also makes sense to round out the day's menu. The goal is to never go three waking hours without having a small bite to eat.
Here are some snacks that are healthy alternatives given by the experts which are mostly easily available and delivers just the right amount of calories and nutrients to keep hunger away until your next meal.
Peanut butter:
Spread 1 tablespoon on a regular-sized rice cake for a texture combination that satisfies.
English muffin pizza:
Nope, we're not kidding. Spread half a muffin with a tablespoon of pasta sauce, 2 tablespoons of low-fat grated cheese and bake at 350°F until bubbly. You can also load these healthy pizza crust recipes with your favorite toppings.
Potato chips:
OK, we admit it. Even we're suckers for this old favorite. Twelve average-sized chips will come in at roughly 100 calories, which means that yes, you can still enjoy that fulfilling crunch. Try these healthy homemade baked chips to get more bang for your calorie buck.
Air-popped popcorn:
Have 3 cupfuls of this healthy snack, and you'll be good to go for hours. Plus, you'll get these other health benefits of popcorn.
Hummus and pita:
Low in fat and calories, hummus provides a wallop of protein, flavor, and fiber. Spread 2 tablespoons on half a pita and call it a lifesaver. Learn the cool reason hummus makes bread healthier.
Microwave popcorn:
Choose light or low-fat versions, you can eat up to 3 cups. (To make it even better, steal this secret for the best microwave popcorn.) Eat the full-fat buttery version, have no more than 1 cup. You decide.
Raisins:
They're sweet, healthy, and packed with vitamins and nutrients, and about 3 tablespoons (roughly 75 raisins) will help you get through the day even better. Learn why raisins can even soothe an upset stomach.
Lean roast beef:
If you love meat, there's no reason why you can't have it as a snack, in smaller portions. Roll 2 ounces worth around cucumber slices dipped in fat-free sour cream. That single slice packs in 19 grams of protein, so it's a great option if you're showing these signs you aren't eating enough protein.

(Visited 8,180 times, 1 visits today)



Disclaimer: We do not allow users to post content which is copyright and We take strict actions against the users who post infringement content on our website.Although we do not host any content, users post embed videos from youtube, facebook, Dailymotion and Vimeo and are moderated before posting but we still take strict action against the copyright videos posted.If you are an official representative of any company whose videos are posted illegally on our website or you think some video infringe the copyright then you can simply send an email to info@thecookbook.pk