Following are the must visit places of Roll parahtha in Karachi:
       1.Red Apple
The best kabab rolls with the amazing chatni will make you forget all the stress just go and check the variety of Rolls and you won't come back empty tummny.
2.Eaton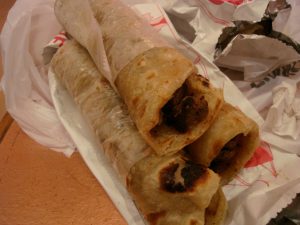 The Ever green Eaton with its limited and special rolls like Chicken Big Roll, Chicken Big Cheese Roll and Chicken Big Mayo Garlic Roll and you must visit the sindhi muslim branch as well
      3.Silver Spoon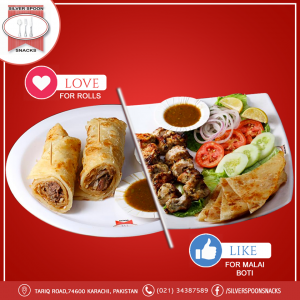 The most famous and known Roll joint from a decade in bahadurabad area  if you ever get lost in bahadurabad just ask for silver spoon and you'll find the way home but you won't go Home until you eat 2 Roll at least  as it has the delicious taste.
      4. Hot N spicy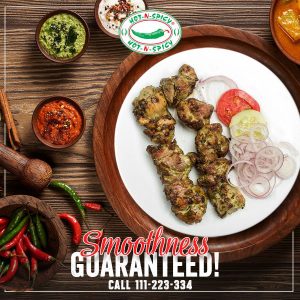 The Quality of Hot N spicy remains the same even after so many years The taste of Rolls are delicious  and if you had Eaton or Mirchi 360 then you must try here allow me to suggest my favorite is chicken Malai  boti roll and mayo garlic roll.
     5. Mirchi 360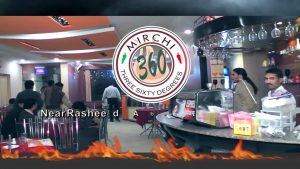 Well its not older like others but it gained hype cause of its taste and with its special the Chatni rolls and Behari rolls are great in chicken and beef so do give it a try.