DIY: Foot Scrub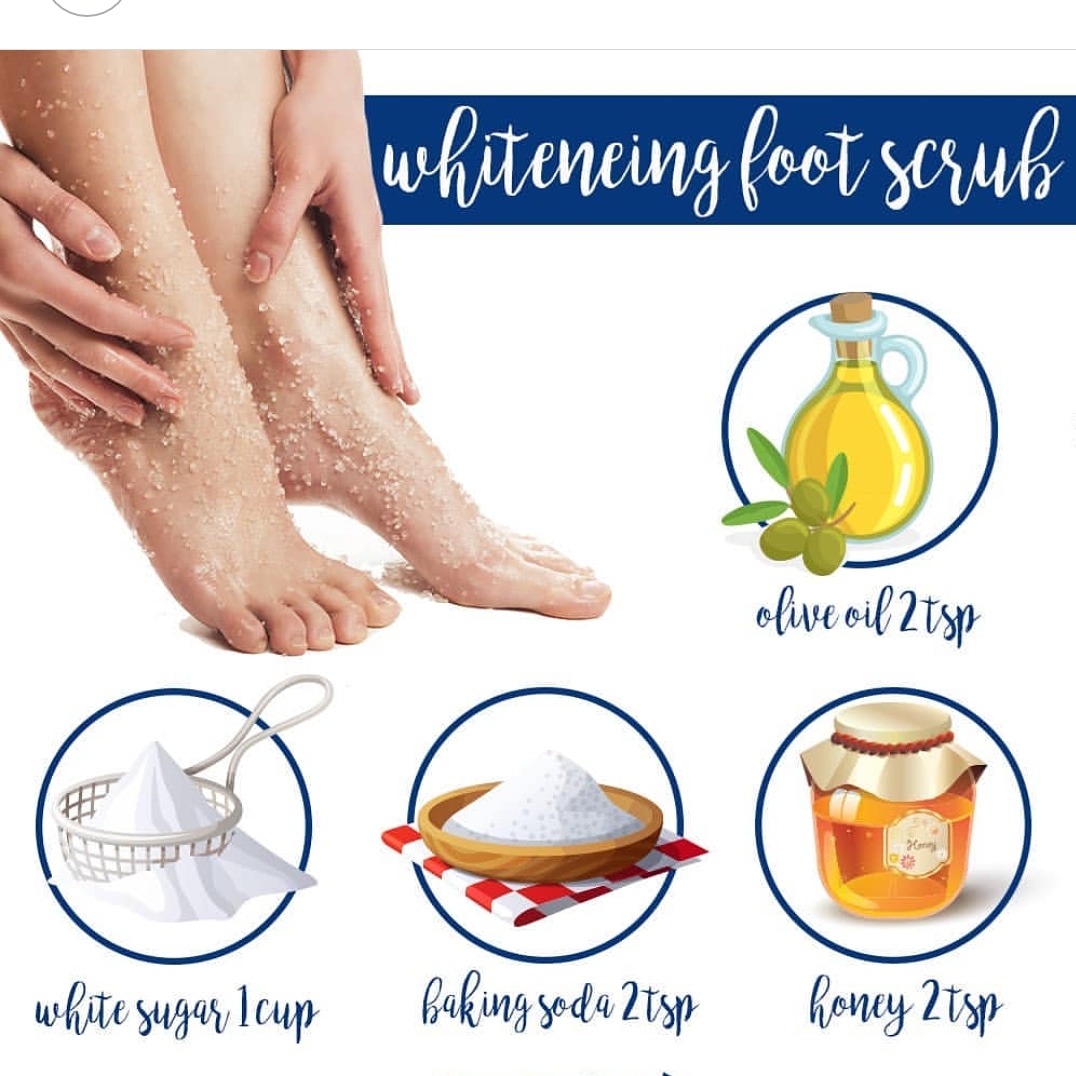 This DIY scrub is tried and tested by me. I approve it and I have suggested this to many people and they have found it very helpful. This is specifically for girls who wear flip flops in summers. Their feet get sun expose, dust, bumping into things and people stepping on their feet (thinking about it now, our feet bear alot, including our entire body weight) This scrub is a treat for dull, tired and uneven toned feet. Using this scrub twice a week will improve the texture and tone of your feet.
In a clean bowl add 2 tablespoons of olive oil (to moisturize the feet) 2 tablespoons honey (to soothe and relax feet) 2 tablespoons of salt (to relax and reduce tension in feet) and 2 tablespoons of granulated sugar (the larger the crystal the better scrub it will be) Mix all the ingredients together, the ending mixture will be thick and uneven. Now take half of it and scrub it on your feet thoroughly. You can actually massage your skin with it as it's oil based. Make sure you don't scrub hardly because the salt and sugar crystals will hurt your skin! After scrubbing put your feet in hot water for 10 minutes.
The result will be visible after the very first time, your feet will look cleaner, brighter and you will definitely feel very relaxed!
(Visited 4 times, 1 visits today)